To say that I am the most terrifically enormous Emily Dickinson fangirl is an understatement. I keep her complete poems beside my bed and read one each night. I go to every Emily Dickinson program the Museum puts on that I can. I never tire of reading books about her and her work, and when I took a graduate Liberal Studies class, I even mananged to work her in a paper about the American Counterculture (arguing Dickinson is just as much a child of Transcendentalism as Whitman (who I also love -- it wasn't dissing Whitman in any way! Just raising Emily who was left out of the chapter on Transcendentalism's influences. It's a sassy paper. Let me know if you want me to send you a copy!). So of course, she works her way into my art. I recently made a painting inspired by one my favorite of her poems:
Bloom -- is Result -- to meet a Flower
And casually glance
Would scarcely cause one to suspect
The minor Circumstance
Assisting the Bright Affair
So intricately done Then offered as a Butterfly To the Meridian --
To pack the Bud -- oppose the Worm -- Obtain its right of Dew --
Adjust the Heat -- elude the Wind --
Escape the prowling Bee
Great Nature not to disappoint
Awaiting Her that Day --
To be a Flower, is profound
Responsibility --
Ah! I held my hand to my heart as I reread this. 
Whilst I have you here, let me show you my latest Emily Dickinson aquisitions. First, an Emily Dickinson Magnetic Poetry kit! As a word lover and Emily freak, I had to have it.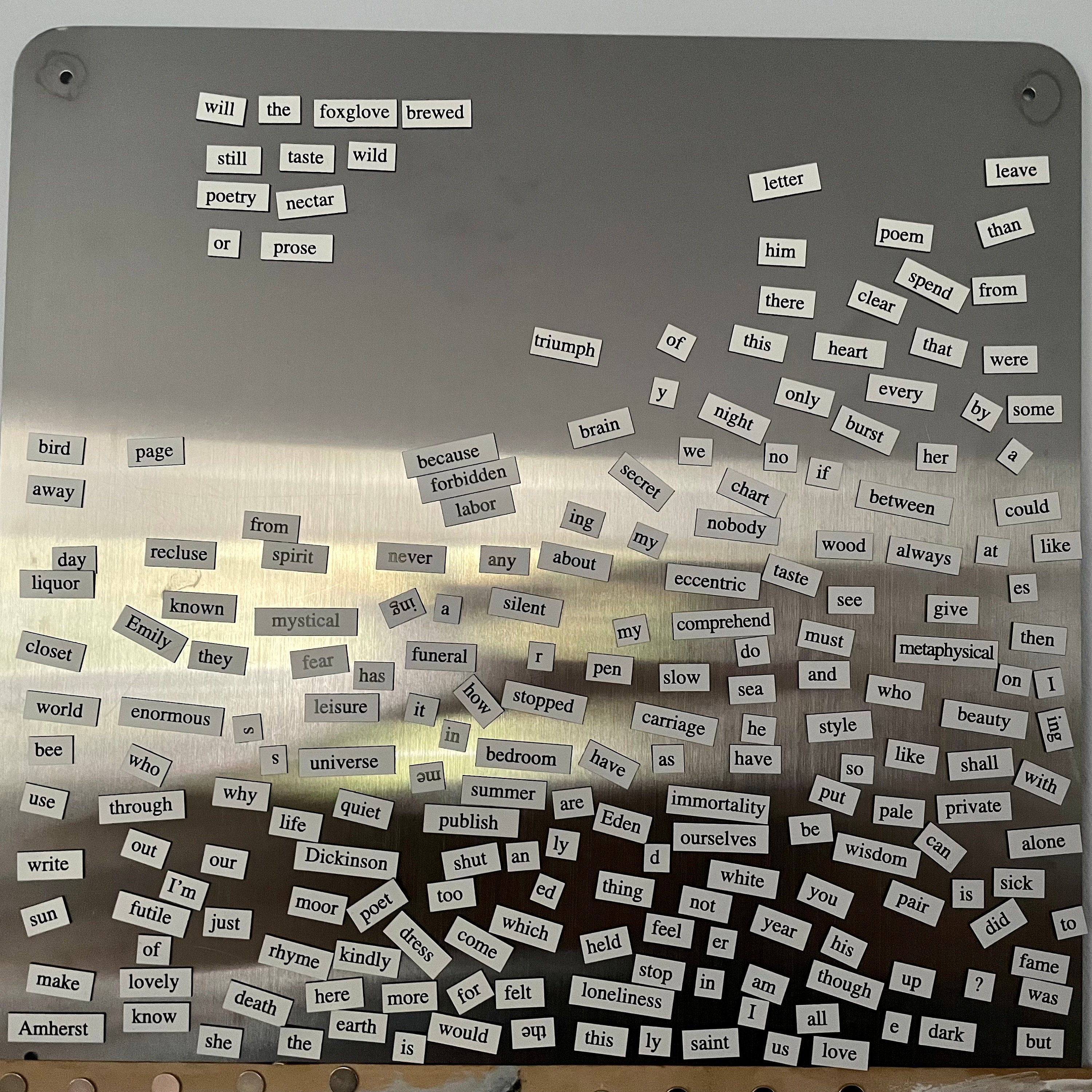 Second, this amazing pamphlet, put out by the Museum, about what she cooked, with recipes! One of my other passions is cooking and baking, and I love knowing that Emily found meaning in these things, too. She was more known in her lifetime as an excellent baker than a poet. Seeing how earth-shattering her poetry is, I figured I HAD to try her cake, too!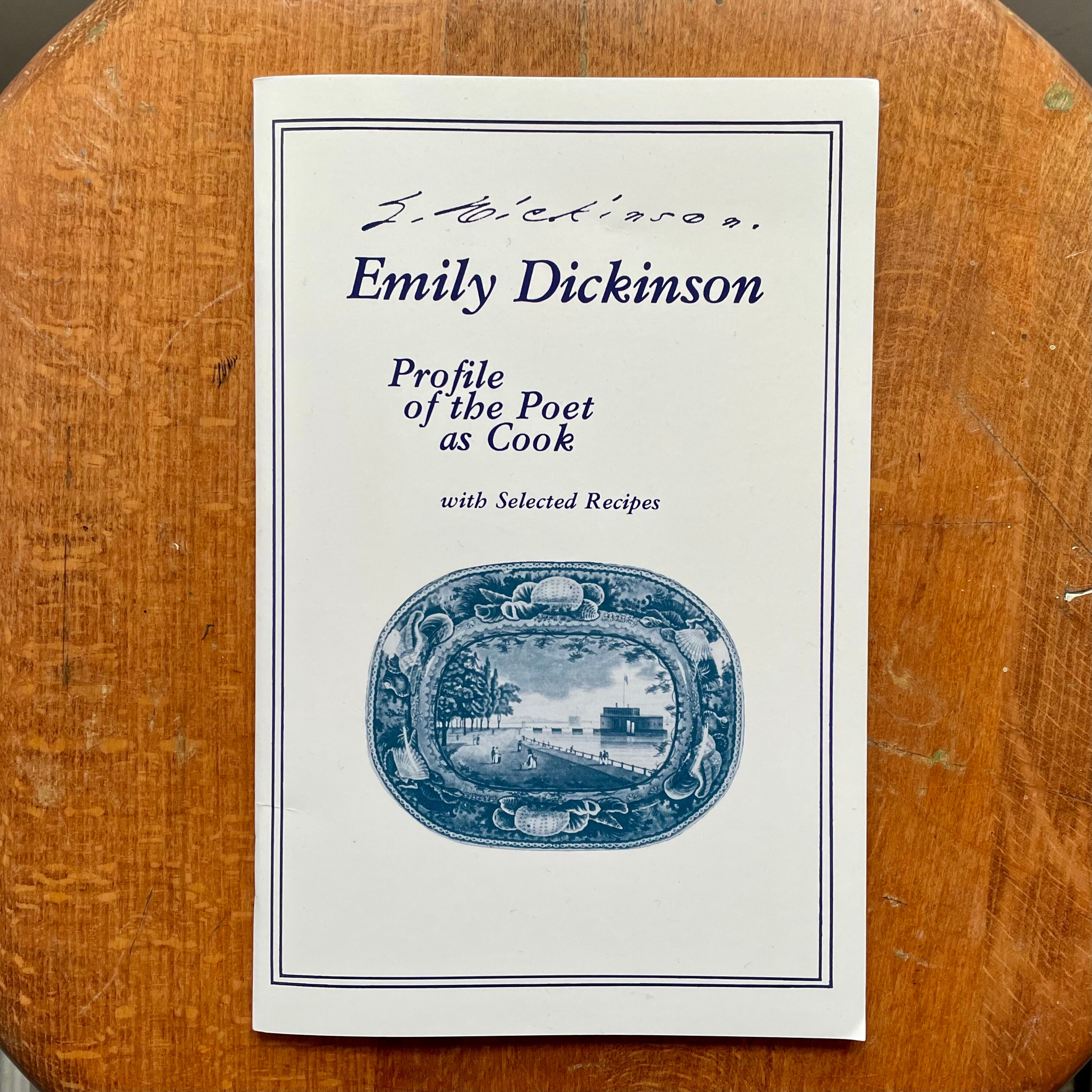 images: painting -- Profound Responsibility -- available in my shop! The Emily Dickinson Magnetic Poetry Kit and the pamphlet Profile of the Poet as Cook available in the Emily Dickinson Museum shop.
https://www.emilydickinsonmuseum.org/