I was attempting to organize my studio (for the umpteenth time) and found a pack of blank Artist Trading Cards (ATCs for short). I smiled and said to myself, "I've been meaning to make some of these!" and almost put them away. But then I spied the receipt -- it was from 2014! Clearly I've been smiling and thinking that I'd like to make some for a number of years (!) I then shook my head and said, "Okay -- this is the weekend you finally make ATCs!" I got up, grabbed a bunch of ephemera and supplies, and proceeded to make an even worse mess of my studio. Such is life! I've included the cards I made to illustrate this post. So. Much. Tiny. Fun.
One rule of ATCs is the size -- they must be 2.5 x 3.5 inches. The other is that they cannot ever be sold, only swapped or given away. Whilst I would love to go to an ATC swap meet, most of them are paused because of COVID-19. I did find a few online ones! The one I chose to participate in at present is through the art supply store Art Supply Depo.  Look at my cheerful envelope going out for the swap!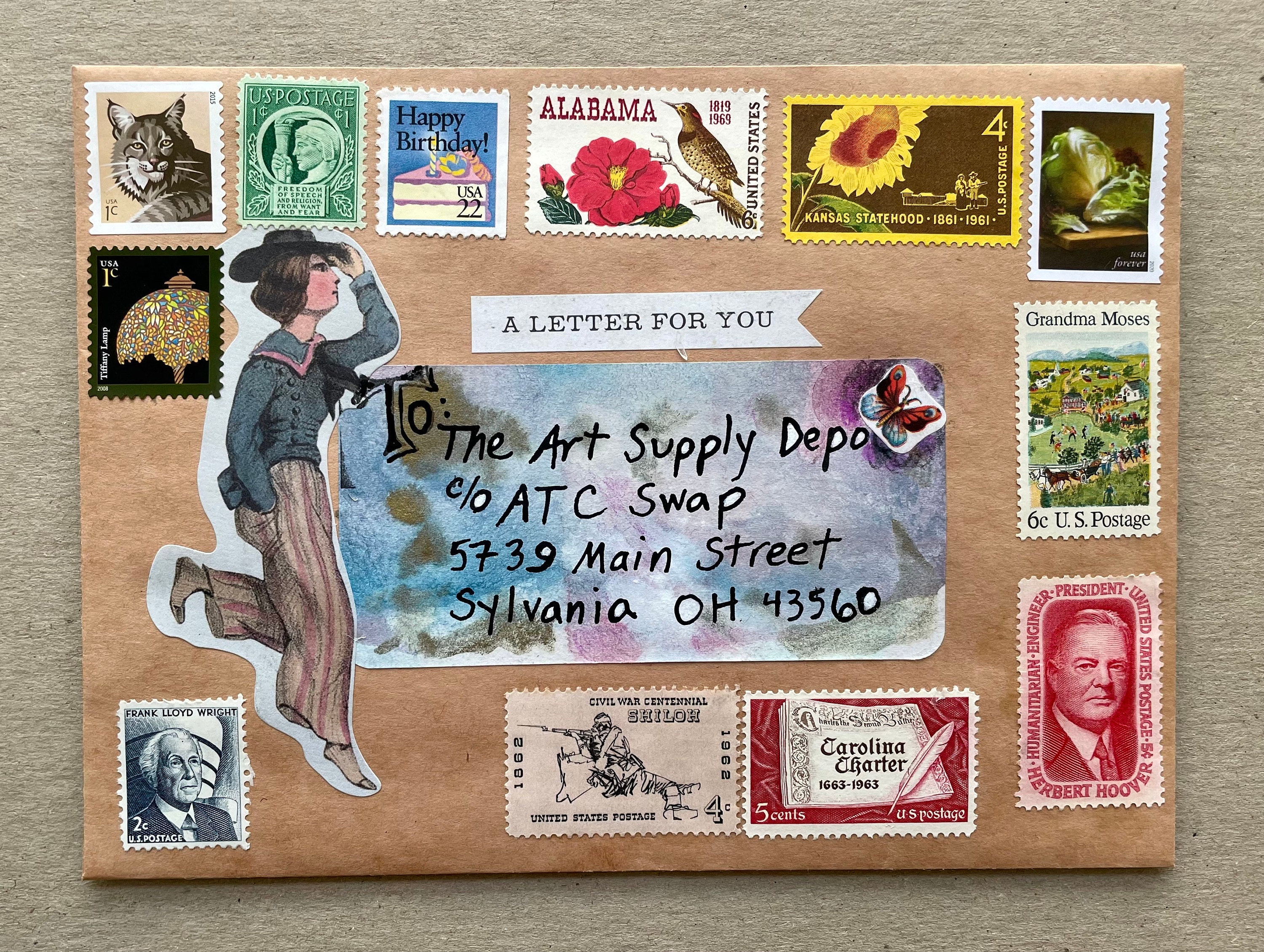 The next thing I'd like to do is offer a card to the next three purchases in my shop as a bonus! I will add one in with your order gratis, and let you know that it is included. Finally, I'd like to send the first person who sends me an email at Jacqueline@vibrantmatteratelier.com one! Email me and I'll collect your address and send you an envelope of ATC goodness. I promise to use lots of stickers and vintage postage! <3 
Now I can't wait to make more, and I am shaking my finger at myself and saying, "You better not wait seven years this time!"