I told myself that this weekend was the weekend that I was going to get my sewing machine and typewriter out so that I could use them regularly in my art. I just love the things people are doing with sewing machines, book arts, and mixed media art, and I thought it would be really cool to type the words and phrases I use in my work rather than use digital approximations. Having the sewing machine in the closet, and the typewriter in the carrying case under my desk does not make things handy to use. Being able to access things as inspiration strikes is half the battle!
The challenge was that I had to make room in a room already full of stuff. I had piles all over the floor of substrates, ephemera, art under books getting flattened -- you name it! I had to get serious about finding new ways to work with the space I had. This girl, with her intense gaze, inspired me. I got started right after breakfast. I pulled each section of my room into piles in the middle of the floor so that I could put things back in better ways. I had to miss a zoom hour of creating with friends because I was so in the thick of it, still! I had to admit I wasn't done at the end of the day, and go back at it on Sunday morning. But by Sunday afternoon the typewriter AND sewing machine were out, and everything more or less had a home.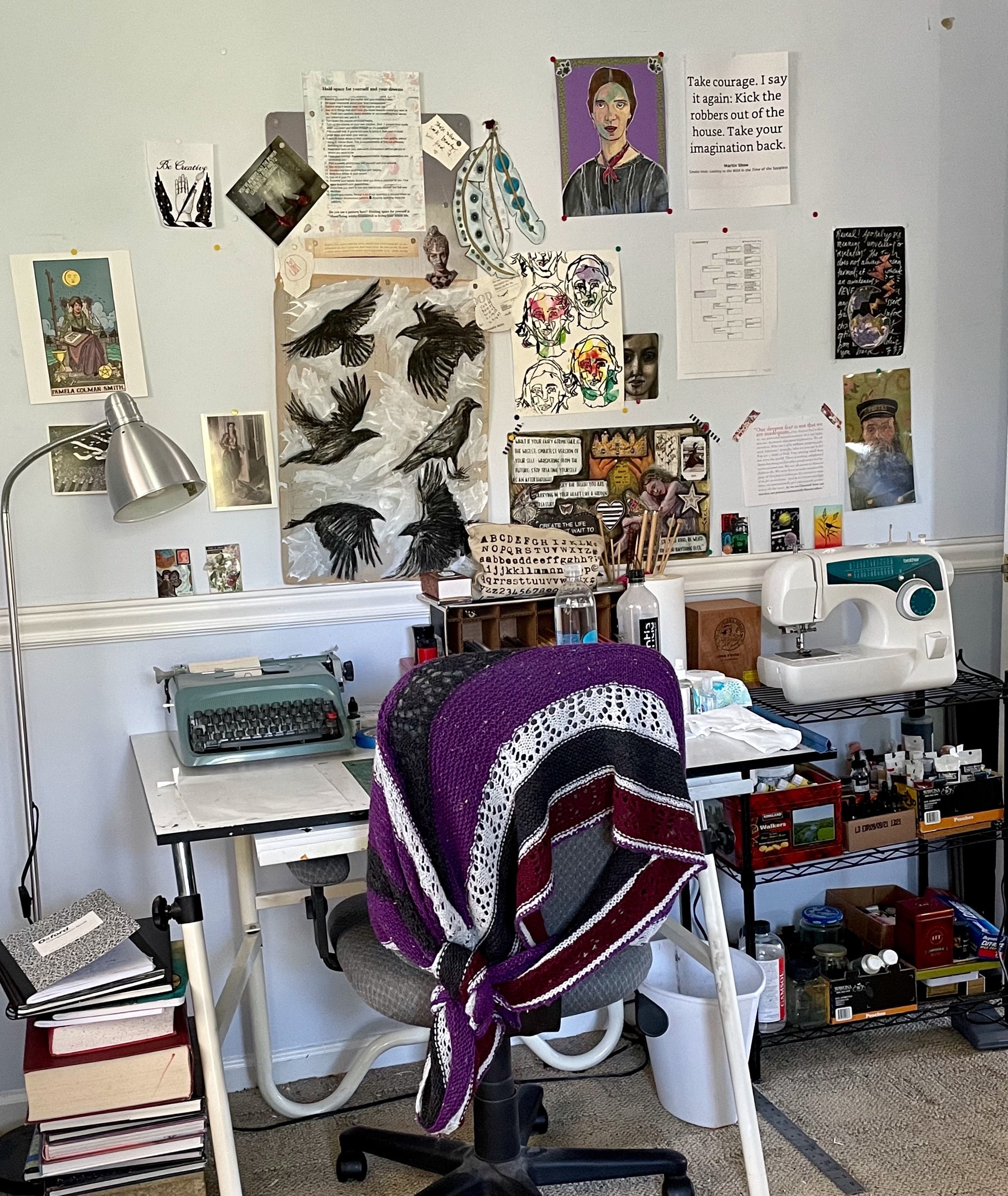 I even got my Mountains of Doom sorted in a slightly better way. Slightly.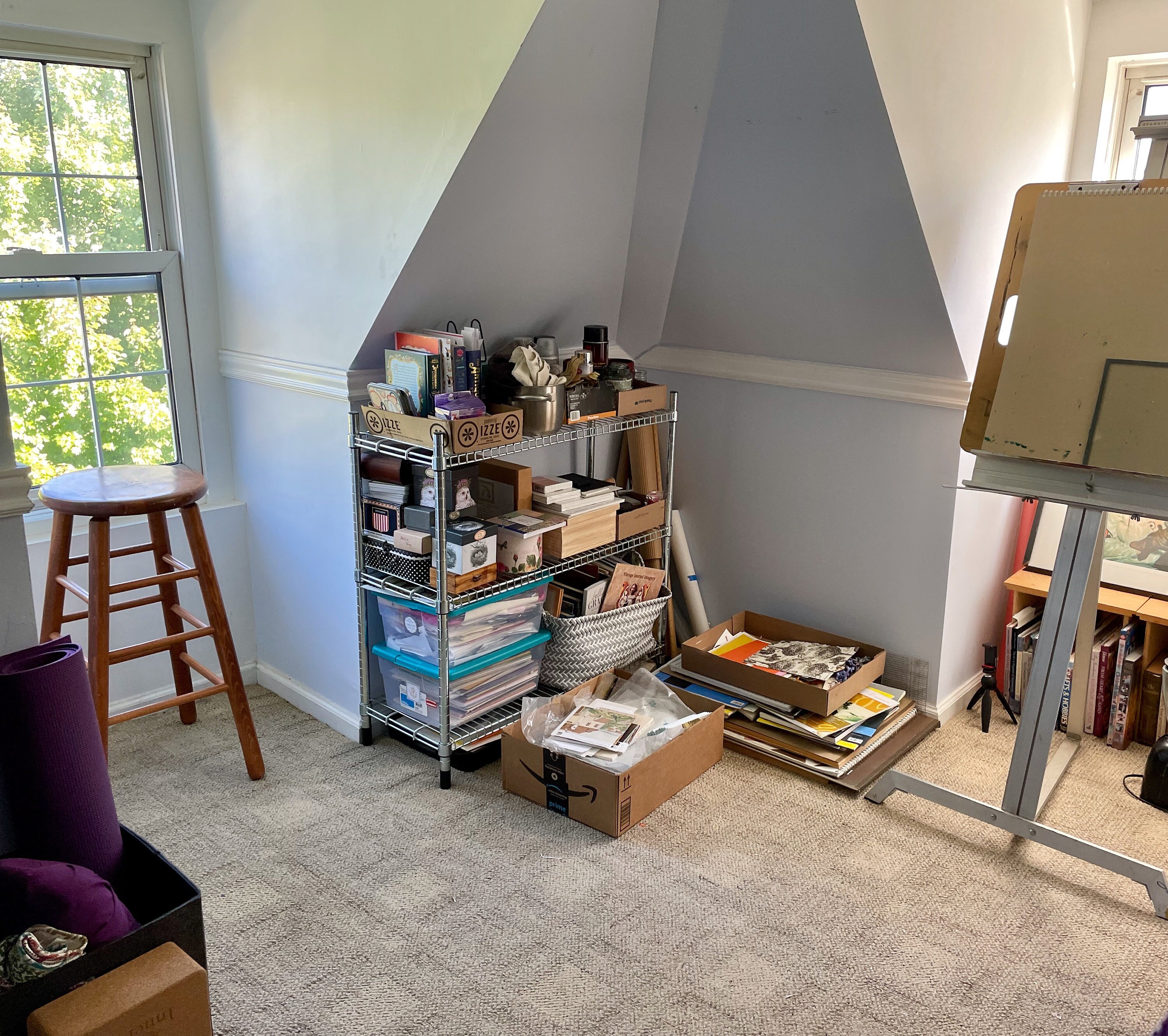 I'm sure it will get wild again real soon. I don't mind. Such is the life of a person who makes things.
I grew up in a house that had plastic slipcovers on the sofa -- we could never be comfortable, and it was more important to have things maintain an illusion of perfection than it was to be at ease. We stuck to them in the summer. They were impossible to sprawl on, or forget that you were sitting on plastic as you tried to watch a show or have a conversation. I often sat on the floor (which was much more pleasant, by the way!). Do you know what happened when I had to sell the house after my family died? The perfect couch was taken away by complete strangers after three generations never got a chance to actually sit on the fabric of it.
So, here is to messy, and real, and piles of things you are working on all over the floor, and having all your materials at your fingertips, and inspiring stuff on your walls with thumbtacks, damn the holes, and using shipping boxes and trays from bulk packaging to organize your art supplies so that you can spend your money on supplies, not stuff to store your supplies in. Here is to a desk that is so stained with paint that no amount of scrubbing will take it off. Here is to making art, and living, intensely. <3
images: Intensely, available in my shop! and a few snaps of my studio. Vibrant matter indeed!